Newman & Oltman Guitar Duo Feat. Clarice Assad, piano & vocals; João Luiz, guitar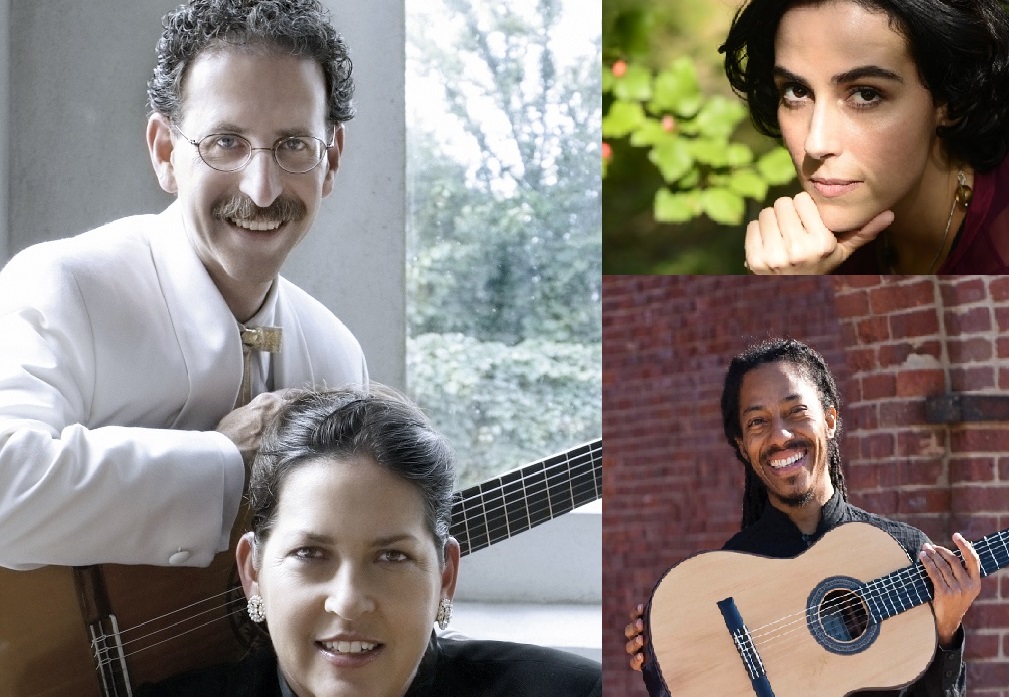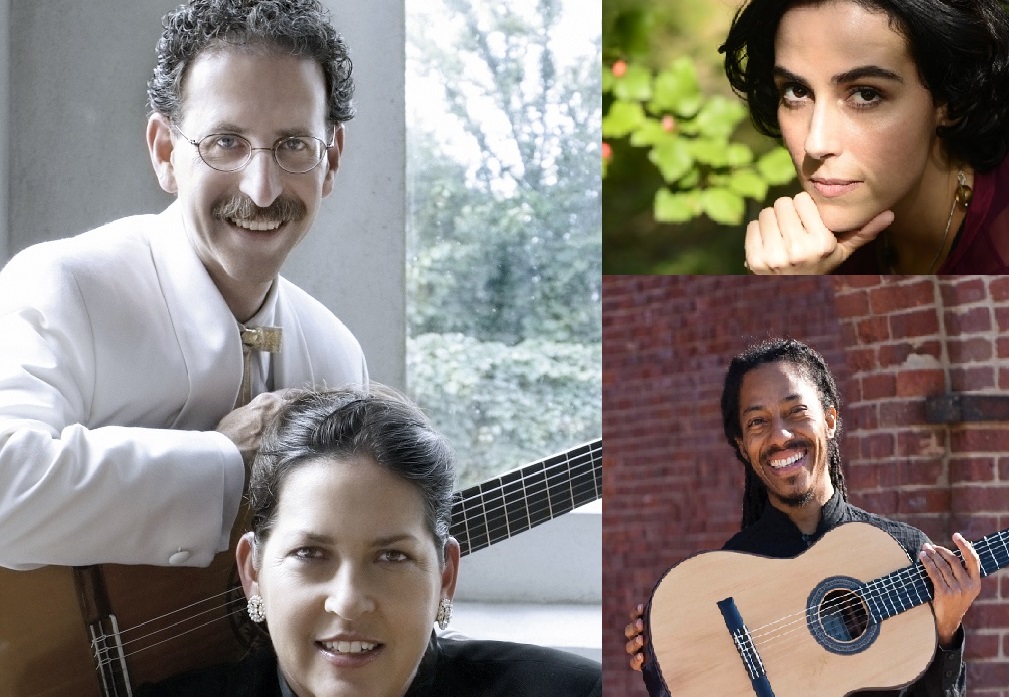 sold out
Newman & Oltman Guitar Duo Feat. Clarice Assad, piano & vocals; João Luiz, guitar
Newman & Oltman Guitar Duo
Clarice Assad, piano & vocals
João Luiz, guitar

New Music of the Americas
Compositions from Brazil, Mexico, Cuba, & USA

Saturday, May 25, 2019 at 7:30 PM
Stanton Reformed Church
1 Stanton Mountain Road (at Route 629)
Stanton, NJ 08885

Newman & Oltman Guitar Duo are joined by young Brazilian musical wizards Clarice Assad and João Luiz for a very special festival finale of hot music from throughout the Americas. This concert will feature music by Assad, Luiz, Ponce, Moravec, Liebermann, and the World Premiere performance of The Book of Imaginary Beings, composed for guitar duo by Cuban legend Leo Brouwer, and commissioned by Raritan River Music with the generous support of Jeffrey Nissim.
Advance tickets $21; Students Free! (26 and younger).
Tickets at the door, if available $25; Students Free! (26 and younger)
Discount subscriptions are available.
For more information and reservations:
Phone: 908-213-1100.
E-Mail: info@RaritanRiverMusic.org
To order tickets, select the type of ticket (adult or student), enter the desired quantity of tickets, then click the PURCHASE TICKETS button. Click on the shopping cart icon in the upper right corner to finalize your order.
Thanks and see you at the concerts!